International Paper Trail Begins in Burnie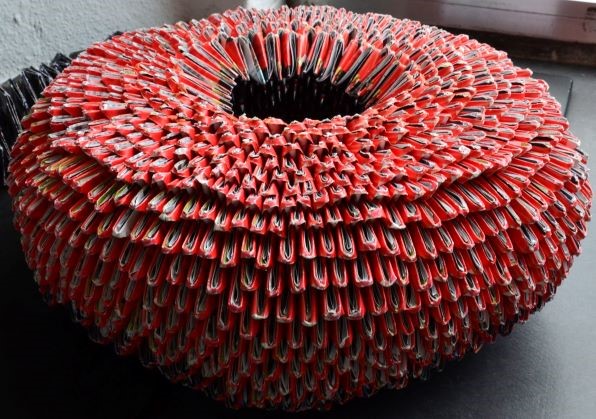 The world premiere of an exhibition featuring unique paper arts from around the globe will open at the University of Tasmania in Burnie today, (Thursday, 8 April 2021).
Origins and Destinations celebrates the 35th Anniversary of the International Association of Hand Papermakers and Paper Artists (IAPMA). Exhibits were shipped to Tasmania from around the globe by IAPMA members ahead of opening night at the Makers' Workshop.
Origins and Destinations is the second time IAPMA has exhibited in Burnie, following a global tour four years ago. In 2021, IAPMA celebrates 35 years of promoting paper art and handmade paper around the world.
"Burnie, as a city with a long heritage of making paper is a fantastic choice for this…