Jon Patton released from hospital, AFL investigation to continue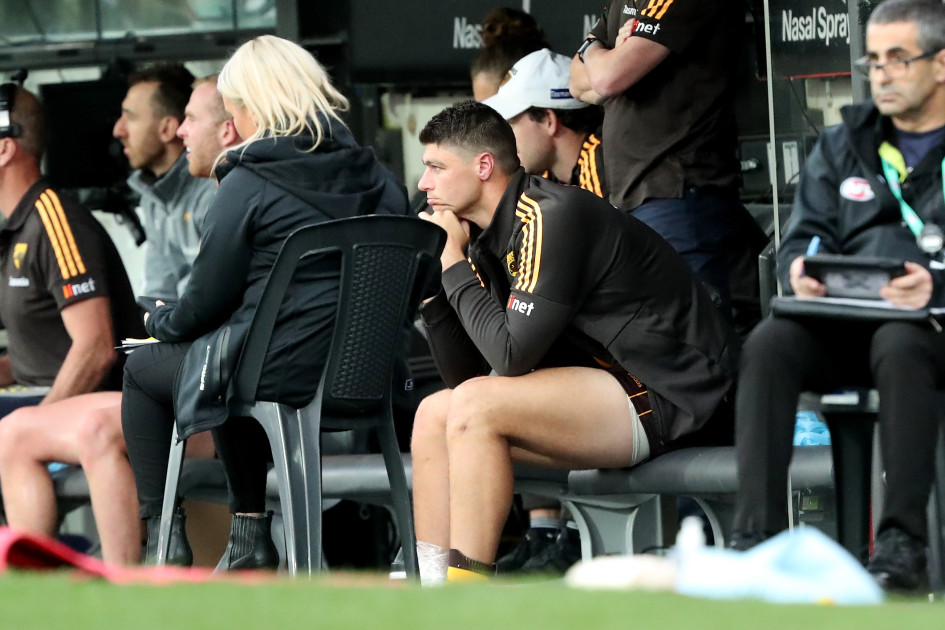 The AFL is now in a position to step up its investigation into Jon Patton after the key forward was released from hospital.
The 27-year-old has been stood down from Hawthorn since January after multiple women stepped forward to accuse him of lewd behaviour, including sending unwanted photos and videos.
Fox Footy is reporting that Patton has been released from 24-hour care in hospital, but will continue to be watched over at home.
The former Giant has been in hospital for over a month for mental health treatment.
The report adds that the league will have to speak to Patton at some point as part of the investigation, but will not do so until they feel he is mentally in a position to do so.
It remains unclear…