Tasmanian tiger sighting pictures could be pademelons, experts say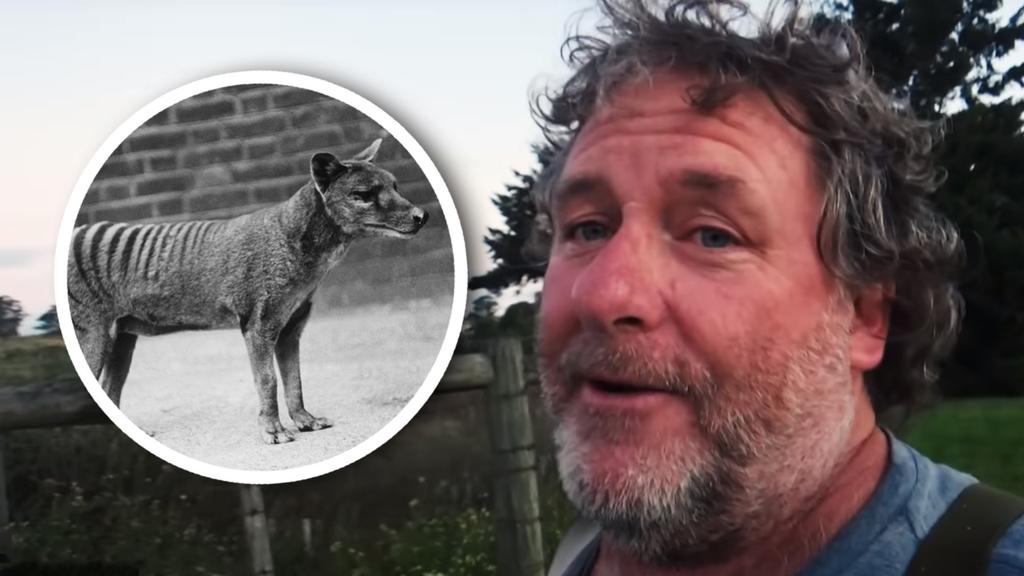 A Tasmanian tiger enthusiast has claimed to have captured photographic evidence of the extinct animal and possible "proof" of breeding.
The community was abuzz after Neil Waters, President of Thylacine Awareness Group of Australia, shared a three-minute video from "some little town" in northeast Tasmania on Monday.
Walters, while sipping on a can of Boags Draught, claimed a camera trap had taken photos of a mother, father and baby thylacine.
"When I checked me(sic) SD cards I found some photos that are pretty damn good," Waters said in the video titled: "WE FOUND A THYLACINE".
"I can tell you there are three animals … we believe the first image is the mum, we know the second image is the baby, because it's so tiny, and…