Victorian batsman dismissed in rare circumstances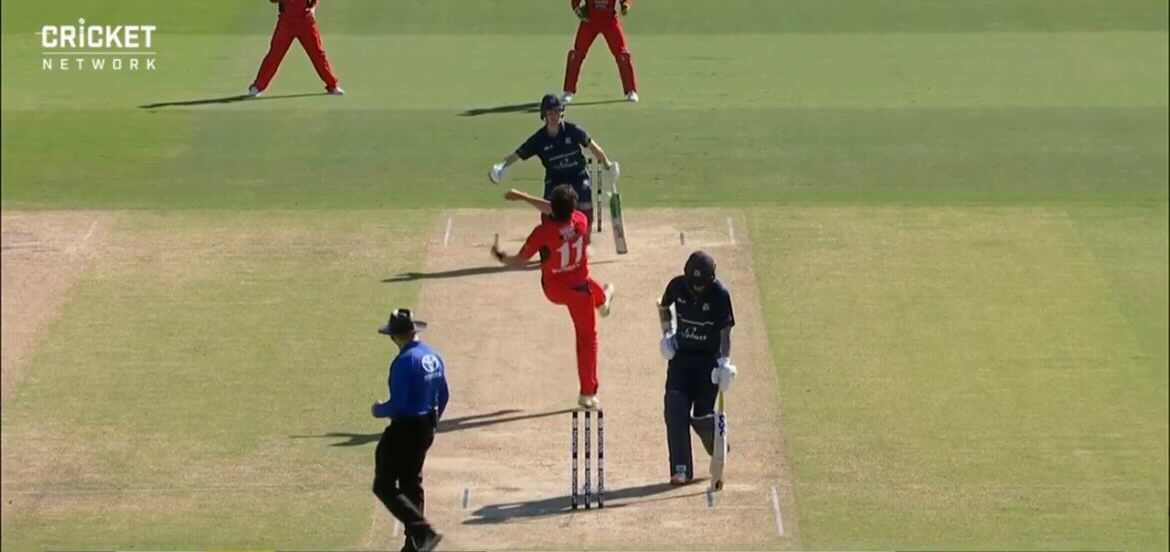 Obstructing the field is not something you see very often in a cricket match.
But Victorian batsman Sam Harper has fallen victim in a bizarre dismissal in the Marsh Cup on Thursday.
South Australian bowler Dan Worrell attempted to run Harper out by throwing the ball at the striker's end.
Harper was well out of his crease when he stepped in line with the ball and blocked the run-out attempt.
He was eventually given out after lengthy consultation between the on-field umpires, video review umpires and both sides.
Former Australian all-rounder Andrew Symonds believes the right decision was made.
"The ball would have probably gone on to hit middle and leg stump, so the throw was straight," Symonds told Fox…